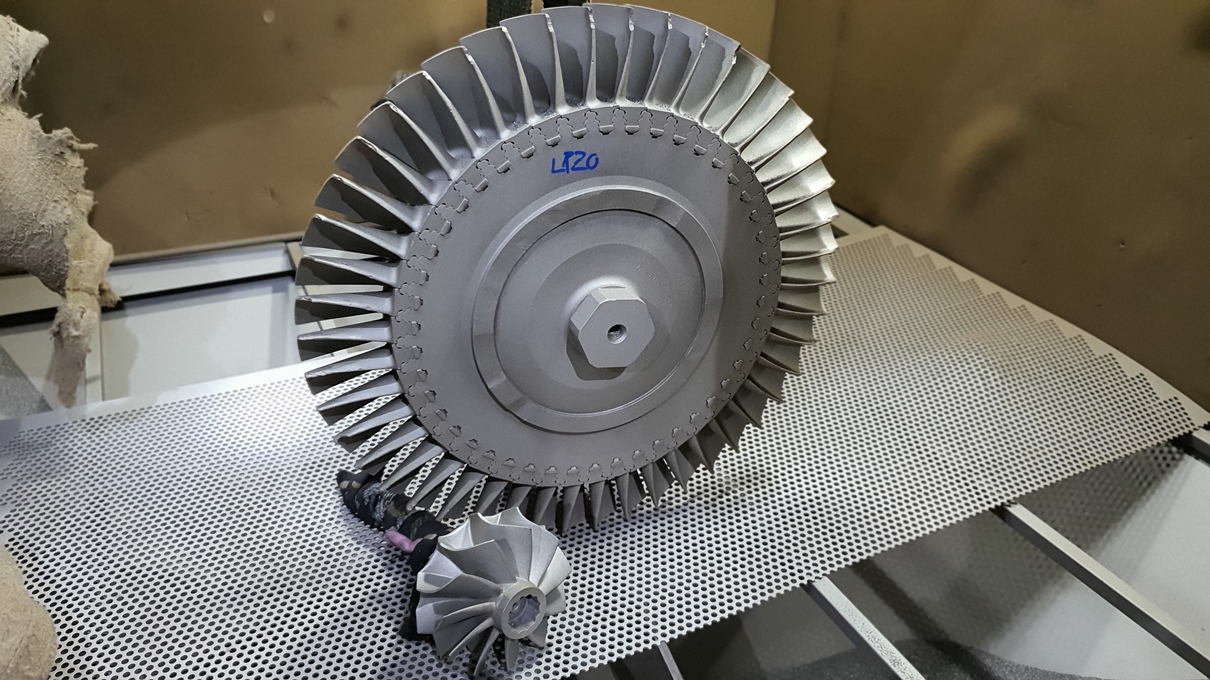 Ash-blasting service Dịch vụ phun cát
Dry blast machine allow to carry out the blasting job versatile. Preparing a surface for painting, coating, bonding, welding and important is balancing rotor-shaft.
Máy phun cát cho phép thực hiện các công việc vệ sinh, phun cát dễ dàng để chuẩn bị bề mặt cho vấn đề sơn, mạ, liên kết các chi tiết, hàn đắp và quan trọng là để vệ sinh sạch trước khi cân bằng động trục turbine.